Gerstner Catering. Founded in 1847, the business already gastronomically supported the Viennese World Exposition.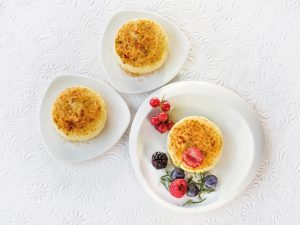 Gerstner has already been the exclusive catering partner of Reed since the opening of the Vienna Fair, Exhibition & Congress Center 2004 and is responsible for the culinary interests of the congress center as well as halls A and B.
Gerstner can look back at a long tradition. Founded in 1847, the business set a historic milestone when it became the caterer of the emperor's pavilion at the world exposition in the Vienna Prater in 1873: the birth of catering in Austria! At Gerstner Catering, customers not only profit from the long-standing experience in regards to planning and implementation of congresses and events of any scale, "most of all we score with creative ideas and culinary productions of events," says director of Exhibition & Congress Center Andrea Jann.
Highest quality of dishes and service is self-explanatory at Gerstner. "Guests value the high-quality food on their plates. After all the same kitchen team that cooks for state receptions of the federal president cooks here," Jann adds.
All this in line with the environment. Ever since 2010 the business bears the Austrian Ecolabel.
Serving a few thousand guests at major events on a monthly basis is basically "daily business". This requires a high amount of flexibility. According to Andrea Jann "having the kitchen, food & drink storeroom as well as logistics on-site helps tremendously when it comes to organizing". From March to May 2017, Gerstner Catering successfully managed the Estro, the Eccmid and the Fonds professional Kongress on this site and is looking forward to more challenges, such as the EFORT congress and EHRA, which are taking place this June.
CULINARY TREAT When it comes to cuisine, Reed Exhibitions has relied on the top professionals of Gerstner Catering since opening the Vienna Fair New in 2004.