Splish Splash. In Vienna, the swimming season lasts from May to September. We present the nicest outdoor pools, from the Krapfenwaldlbad to the Gänsehäufel.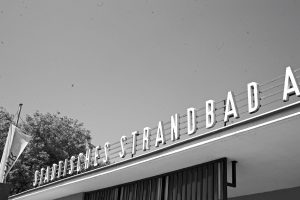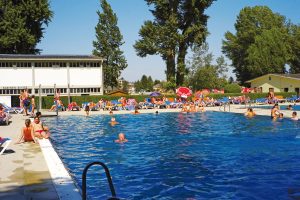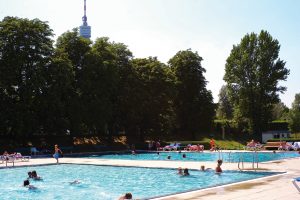 Since the beginning of May, the Viennese baths have opened their gates and pools again. Lolling about in the cool water during a hot summer's day has a long tradition in the capital city. About 2,000 years ago people close to an old Celtic settlement would bathe in heated stone basin pools and stone bathtubs. Evidence traces medieval bathing houses all the way back to the 13th century. In the 19th century bath houses on the Danube – with its regulations going into effect in 1870 – were built. At the beginning of the 20th century a special bathing culture began to develop around the Alte Donau – first at the Gänsehäufel, a little island which can be easily accessed from the metro line U1 via a bridge.
In Vienna, there are currently 16 possibilities to get open air cooling. The offerings are diverse. Whoever wants to enjoy a wonderful view over Vienna should definitely go to the Krapfenwaldlbad (directly with the bus line 38A). It is said to be one of the ­trendiest baths with the loveliest bathing beauties and is surrounded by a pinewood forest which provides delightful shade in the summer. Another public bath with a great view is the Schafbergbad. There are three smaller pools over a big sports pool. Special attractions: a diving platform and a water slide. There is also a bus – line 42A – which takes the guests directly to this bath. One more highlight is the Schön­brunner Bad (U4, station Schönbrunn). The motto: see and be seen, so work on your six-pack!
Whoever doesn't feel like leaving the city can take a dip in the Badeschiff on the Donaukanal – close to U4 station Schwedenplatz.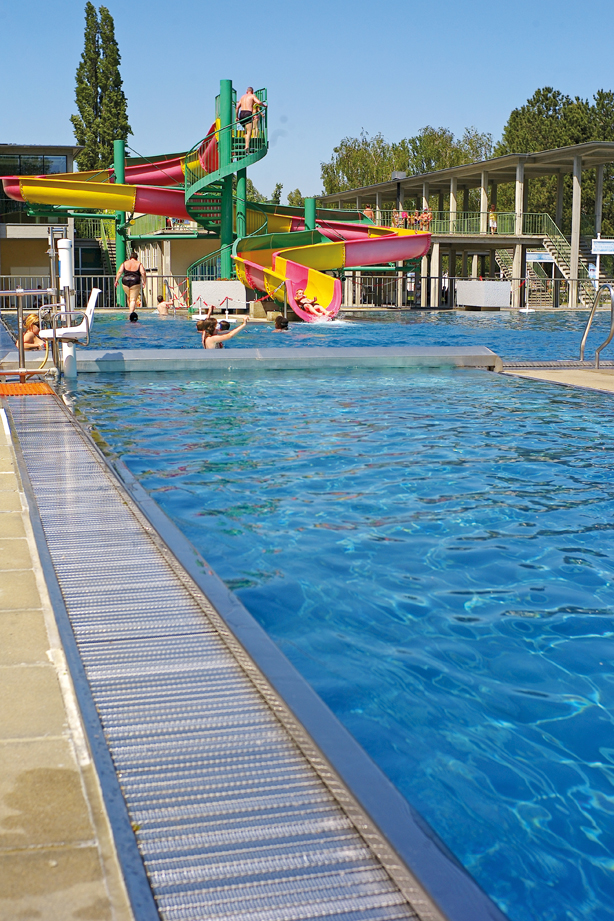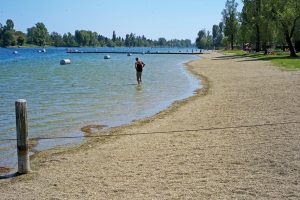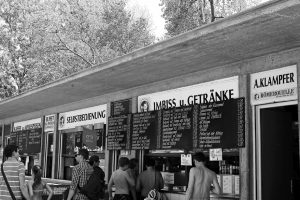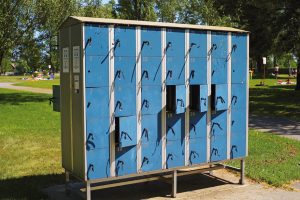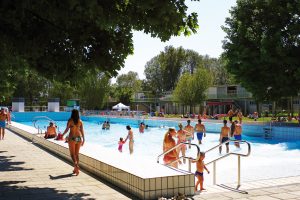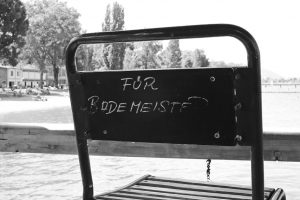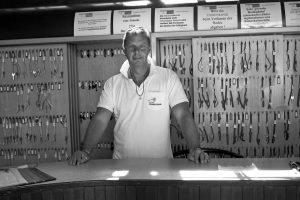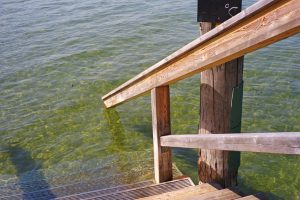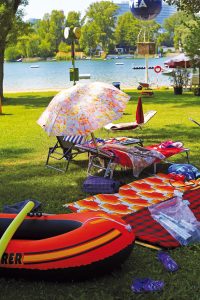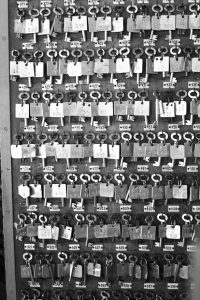 Text : MARION HAUSER
Photos : CHRISTOPH LANGECKER