Zell am See-Kaprun offers visitors wonderful holidays – 365 days a year. Family fun, delicious cuisine and top events!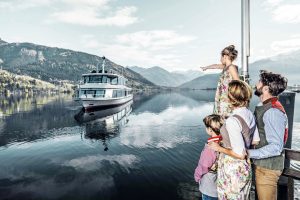 The region in the heart of the Austrian Alps is a natural paradise and a holiday resort for everyone who doesn't want to compromise. Mighty mountains, smooth meadows, green summer grass – and in the deep blue of Lake Zell the surrounding mountains' panorama is reflected. The glacier of the Kitzsteinhorn, a free ticket to skiing fun until early summer, always attracts. The untamed natural forces of the High Tauern national park unfold their special charm during all four seasons.
The mountains are calling us! A number of cable cars carry visitors to the peak of Kitzsteinhorn. The highest platform of Salzburg offers breathtaking views of the valley of Kaprun, the Lake Zell and thirty 3,000 m peaks. One can let the amazing scenery work its wonder, let the spirits flow freely, and also experience something new every day. The possibilities are manifold.
The 20,000 square meter TAUERN SPA offers swimming & wellness fun for the entire family. Yoga in the mountains on Schmittenhöhe, a visit to the Museum Kaprun, where the local history is documented, or a trip to Europe's biggest open air art room, where huge sculptures made of stone, wood and ceramics have found their fixed spot all are unforgettable experiences. Talking about spots: the famous holiday destination offers 800 accommodation facilities and 90 restaurants. One can either dine here or enjoy more quaint dishes in mountain taverns such as "Pinzgauer Kasnocken" or home-made cheese.
From September 7th to September 10th, fans of luxury cars have something special coming their way in the region Zell am See-Kaprun. For the third time in a row the International Porsche Days will take place here. It is of truly indescribable flair when 150 starters and their Porsche models of all eras make Zell am See-Kaprun the focus of the Porsche world.
The region is particularly proud of the fact that Dr. Wolfgang Porsche is personally going to be the patron of the event again this year. Whoever doesn't have a Porsche to call one's own can take one of the nacelles up to the Schmittenhöhe – because these are "original Porsche", too.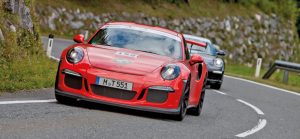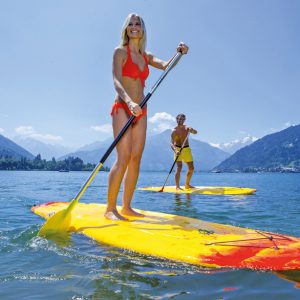 FACT BOX
International Porsche Days in Zell am
See-Kaprun September 7th – 10th, 2017.
September 9th, 2017 – 9.30 a.m. start of the
Grand Route with presentation of the cars
in the historic center of Zell am See
and supporting program.
150 Porsche models of all eras
will be at the start.
Dr. Wolfgang Porsche as patron will be
personally present.
Info: www.porschetage.at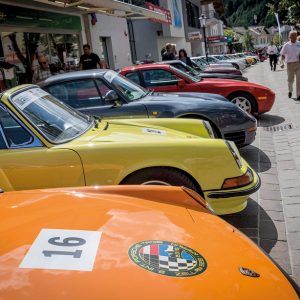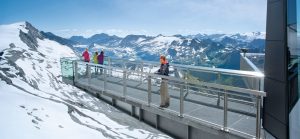 Text : MARION HAUSER
Photos : ZELL AM SEE KAPRUN